Last week, we were able to sit down for a phone conversation with Erica Chapman, a fashion blogger based in Toronto, to discuss her top discoveries on Style Minions. Here were her top 7 picks!
1. Manhattan Foldover Tote in Mixed Leathers – Coach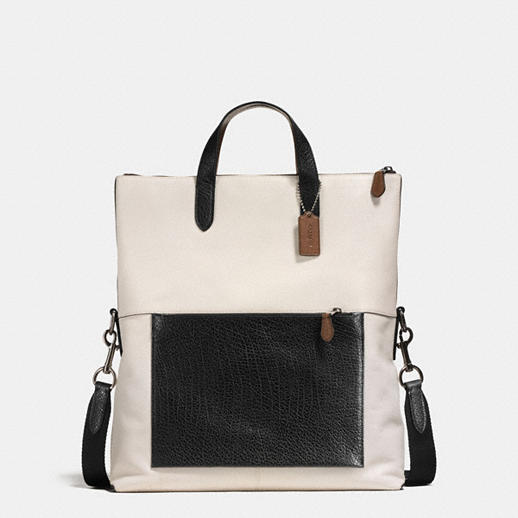 "Rather than using this every day, I would prefer it for travelling. This bag will be great since you can turn it out and make it bigger to store clothes. Call it your New York bag. I would pair it with a nice pair of jeans or a camo-style jacket/blazer. If it is wintertime, throw a toque on. If it is summertime, put a little headpiece or jewelry to complete the outfit."
2. Blue Ionic-Plated Mesh Watch – Guess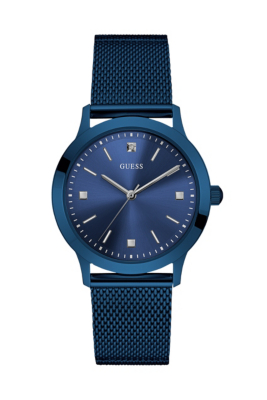 "Even though it is a men's watch, I really like the colour. For myself, I would not personally wear it, but I would definitely style it with a man's outfit. I would put him in a navy blue or pinstripe suit. Brown would also go great with the blue! I would not make the watch a focal point, but I would definitely add a bit of jewelry around it to add some emphasis to the wrist."
3. Aerie Printed Shine Lace String Thong – American Eagle
"You can wear these every day and they are very comfy!"
4. Desert Ranch Herringbone Dress – Free People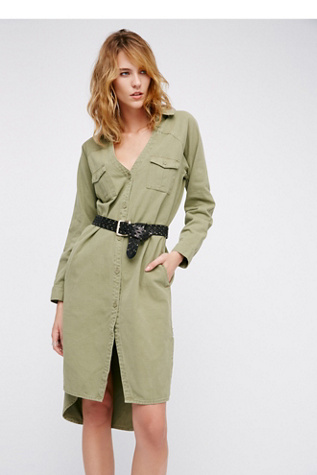 "The dress is super cute. Personally, I would wear it as a jacket, rather than a full dress. Underneath, I would layer it with a super bright floral t-shirt or button-up. Then, I would pull the shoulder down to reveal more of the chest. For me,I would not belt it since there is no clear or definitive shape for the dress. For the bottom, I would either wear trousers or a skirt depending on the day. This dress is definitely a travel piece since you can wear it as a jacket or alone as a dress."
5. Out From Under Life Of The Party Mesh Slip – Urban Outfitters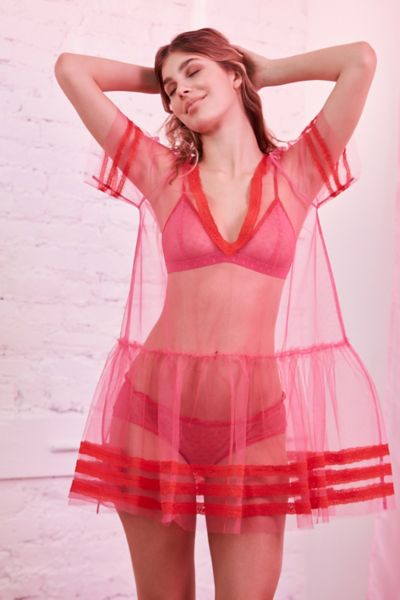 "This is basically a party in a slip. You can wear alone if you're feeling wild, but regularly you will definitely need to wear something underneath. If your wedding night or valentine's day is coming up, this will make an excellent valentine's piece."
6. The Medium Ashby in Patchwork Canvas Check and Leather – Burberry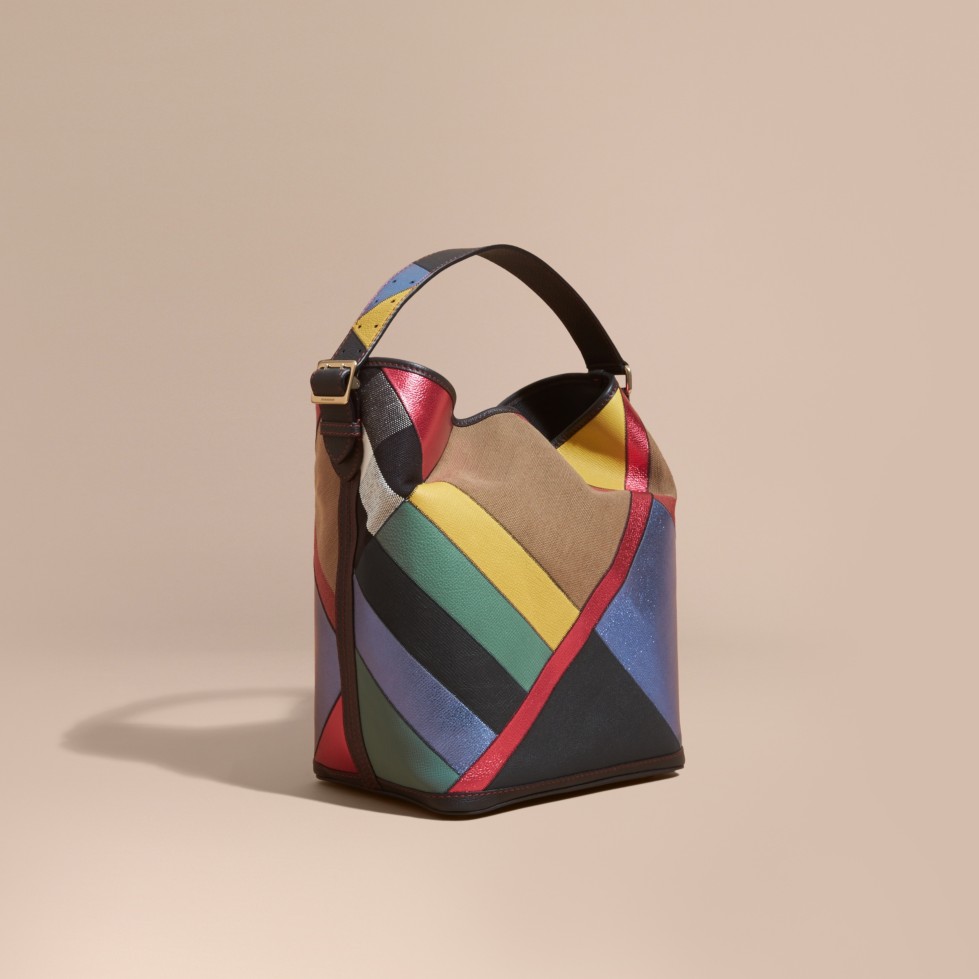 "This bag is amazing. I am all about the patchwork. I really like patchwork since it is an easy pattern to match items with. You can easily choose a colour out of the pattern and make it your focal point. It can pair with anything since there is so much colour. For me, I would wear this against a teal background. Not only is this bag stylish, but It is also large enough to store items in it as well. If this came in a larger size, I would definitely get it."
7. Wilshire Western Boot – Free People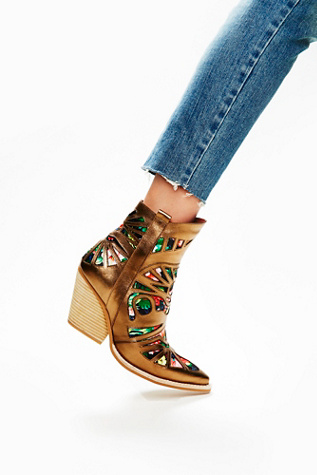 "These are really cute. I would wear it with a clean black skirt and use the boots as the focal point. I would wear a very vibrant colour or print on top to show off the floral print in the shoe. But I would leave it plain and natural on the bottom to make the shoes pop. The gold detailing and floral is really cute. It is almost like a wedge, but it can still be considered a heel."
Erica's Top Pick:
"If I had to choose one, it would be between the dress, mesh slip and boots. However, I would definitely choose the boots since i will be able get more wear out of them."
Visit Erica's blog at chapmancollection.blogspot.ca and @ChapmanCollects on Twitter.